---
FAIRIES
All my fairies are full sculpts, (completely sculpted out of clay), one of a kind and made out of polymer clay, like Prosculpt or Living Doll Light. I only use the finest, natural materials, like silk for their dresses and mohair or angora for their hair. I paint them with genesis paint.
Through the years a lot of collectors around the world became the owner of one of my dolls. I won the doll ring award in Ahoy the Netherlands in 2008. In the summer of 2009 I participated the doll art exhibition in Dubai.
---
DOLL RING AWARD
With Iris I won the doll ring award at the international doll and bear show at 'Ahoy Rotterdam in October 2008. The doll ring award is a prestigeous international award for doll artists. Many doll artists like Joke Grobben, Nel Groothedde, Hannie Sarris, Diane Guelinckx, Kim van de Wetering, Marijke van Ooijen en Claudine Roelens won this award the years before.
The same year, my fairy Nightwish got Second place in the Fairy Fantasy Forum Challenge 2008. This fairy was especially made for this competition that had the theme "Night creatures".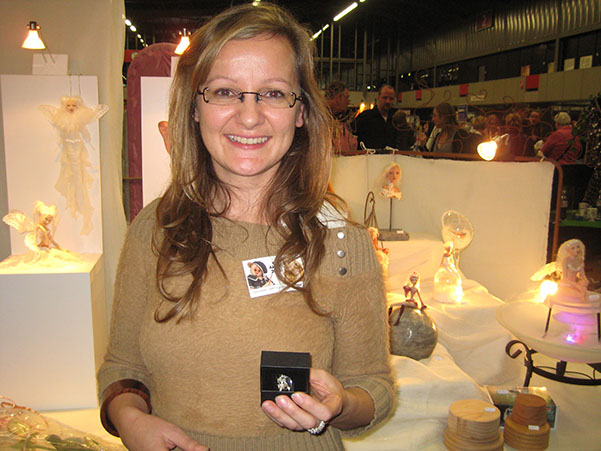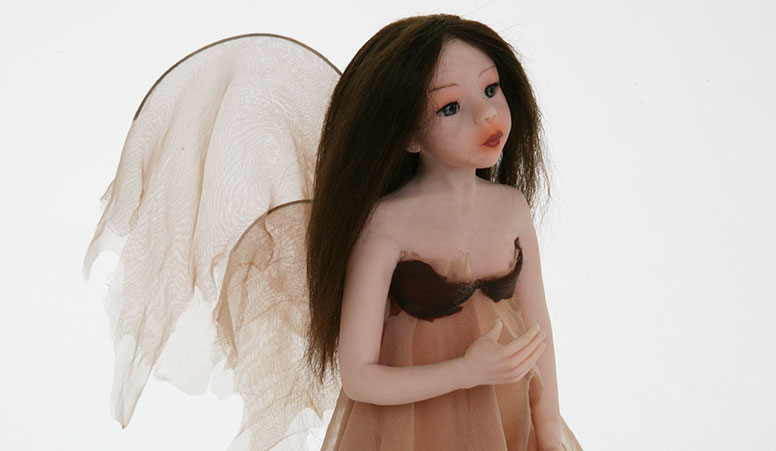 ---
HOW IT ALL STARTED
Years ago, I must have been around eleven years old, my mother came home from a fair. She brought some books about how to clay tiny figures with fimo. I immediately started sculpting and fell in love with this clay. I love the way you can put so much details into your work.
During my child hood, I have sculpted a lot of little bears, mice, music boxes, etc… But then, some years ago I met Diane Guelinckx and saw how you can make these beautiful fairies. I took her classes and that's how it all started!
---
ART
Untill I was 18 I took drawing classes at Wednesday and Saturday afternoon. Later on, I also took classes in jewelry design, photography, sculpting and glass blowing. But my biggest passion remains sculpting fairies.
I sculpt fairies because they are so feminine and illusive. I love to put their vulnerability and serenity in my designs.Their wings are a symbol of freedom, which is very important to me. Every fairy is an outer expression of an inner vision and the moonlight is my main source of inspiration. My work is caracterized by its soft earth tones and white colours.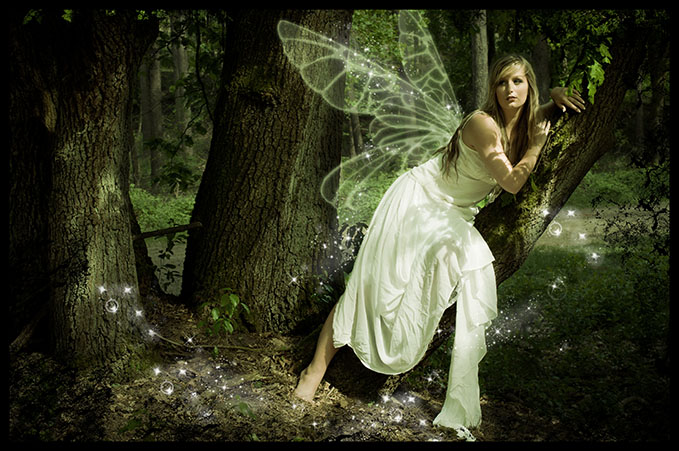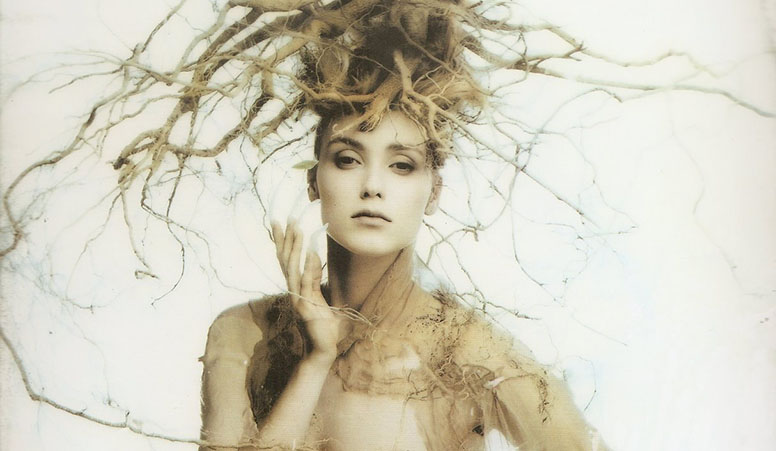 ---
OTHER ARTISTS
When you sculpt fairies yourself, you realize more than anyone else what another artist is able to do. You know how hard it to make a fantasy sculpture. I'm a huge fan of Tine Kamerbeek, Wendy Froud and Virginie Ropars.
Other artists like Floria Sigismondi, Kaat Tilley and Hiroschi Nonami inspire me too.